If we've learned anything since 2020, it's that the unthinkable can happen. For years now, Health Centers were at risk of losing funding, but this year a three-year mandatory initiative was passed with additional "Health Related' funding opportunities. Finally, the resources are being guaranteed to ensure the future success of Community Health Centers.
Consolidated Appropriations Act, 2021
The House and Senate, by a vote of 359-53 in the House and 91-7 in the Senate, approved the Consolidated Appropriations Act, 2021 on December 21, 2020. The legislation signed by President Donald Trump on December 27, 2020 includes helpful changes to Provider Relief Fund (PRF), provides a new round of COVID-19 relief and economic stimulus, and imposes new restrictions on surprise medical billing. This comprehensive omnibus spending package includes $1.4 trillion in government funding through the remainder of FY 2021 and $900 billion plus in emergency COVID-19 relief.
Takeaways for Community Health Centers
Community Health Centers can look forward to new mandatory and discretionary funding that will include the following:
Mandatory Funding

to include $4 billion

for each of fiscal years 2019 through 2023.

Discre

tionary Funding

to include approximately $1.7 billion for FY2021.
COVID-19
Provisions
Of the $900 billion, approximately $30 billion provides federal government assistance for the purchase and administration of COVID-19 vaccines and related therapeutics. The Centers for Disease Control and Prevention (CDC) will leverage $8.75 billion to plan, prepare for, administer, monitor and track distribution and access. To assist with manufacturing and procurement of vaccines, therapeutics and diagnostics, $19.7 billion is provided to the Biomedical Advanced Research and Development Authority (BARDA), part of the HHS Office of the Assistant Secretary for Preparedness and Response.
States will receive $22 billion for testing, tracing, and COVID-19 mitigation programs and additionally $2.5 billion will be used specifically for a targeted effort to improve testing and contract tracing in underserved populations.
The legislation also provides the National Institutes of Health (NIH) with $1.25 billion to support research and clinical trials related to long-term effects of COVID-19.
Now that COVID-19 Vaccine administration is underway, these provisions are needed to continue the fight against COVID-19 in hopes of returning to normalization.
Telehealth Connecting Patients and Providers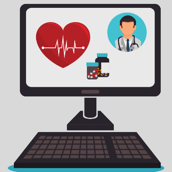 One of the main obstacles to widespread telehealth adoption is the lack of access to broadband services across much of the United States. Rural communities tend to have the most trouble when it comes to accessing the internet, impeding their access to telehealth services like remote patient monitoring, patient consulting, and even appointment reminders. To continue provider efforts in the FCC's COVID-19 Telehealth Program, $250 million will be provided to cover expenses for services using communication equipment.
Addressing Addiction and Mental Health
Through this pandemic, it is no surprise that addiction and mental health are at the forefront of our concerns. Appropriated in this legislation, funds are sorted to various agencies to address addiction and mental health issues on the rise. The National Institute on Alcohol Abuse and Alcoholism will receive $554 million, $1.5 billion to the National Institute on Drug Abuse, additionally $2 billion to the National Institute of Mental Health, and $1.8 billion to Substance Abuse and Mental Health Services Administration (SAMSHA). The SAMSHA appropriations will map out as follows:
Certified Community

Behavioral

Health

Center initiative

Indian Tribes, tribal organizations, and states for State Opioid Response grants

National Child Traumatic Stress initiative
Helpful Changes to the Provider Relief Fund (PRF)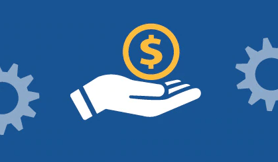 Within the legislation, providers will now have flexibility in Provider Relief Fund reporting and will be allowed to calculate lost revenues using the Frequently Asked Questions guidance released by the Department of Health and Human Services (HHS) in June 2020. Additionally, $3 billion in new dollars has been added for qualified providers of health care, services, and support to receive Provider Relief Fund payments for healthcare-related expenses or lost revenue due to COVID-19.
There are additional provisions that may be helpful to your health center. If you have any questions on any of the provisions we've highlighted, please review the resources below for additional information.
Sources:
American Hospital Association, Detailed Summary of Health Provisions in Consolidated Appropriations Act, 2021
Consolidated Appropriations Act, 2021,
National Association of Community Health Centers