On March 11, 2021 the White House signed into law the American Rescue Plan Act of 2021, also called the COVID-19 Stimulus Package, a $1.9 trillion economic stimulus in hopes to speed up the United States' recovery from the economic and health effects of the COVID-19 pandemic. The package builds on the first of several measures in the CARES Act starting in March 2020 and the Consolidated Appropriations Act starting in December 2020.
BIG Win for Community Health Centers and 30 Million Patients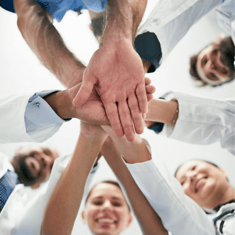 The historic American Rescue Plan will invest more than $6 billion in additional assistance to 1,376 HRSA-funded health centers across the country Funded by the Health and Human Services (HHS), The Health Resources and Services Administration (HRSA) will start providing funding to health centers in April that will help to expand COVID-19 vaccinations, testing, and treatment to the underserved population. The funding will also help provide preventive and primary health care services to people at higher risk for COVID-19 and strengthen health care services and infrastructure.
Health

Center

Program

Funding

Overview
This one-time funding (H8F) will support a 2-year period of performance to support health centers. The Health Center Program supports health centers in all phases of vaccine-related activities, mitigating the spread of COVID-19, purchasing equipment or hiring personnel to administer testing and vaccinations, expanding health care services and infrastructure, conducting community outreach related to COVID-19, and much more. Those health centers participating in the Health Center Program as award recipients were calculated using a specific formula:
Base value of $500,000 plus

$125 per patient reported in the 2019 Uniform Data System (UDS), plus

$250 per uninsured patient reported in the 2019 UDS.
Awards for health centers align with your specific Health Center Program (H80) funding proportions and may support a broad range of in-scope activities during the 2-year period of performance. Each health center can find their specific award on the HRSA American Rescue Plan Act Awards site. If your health center received your Notice of Award, your submission must be completed within 60 days of the award release date in accordance with the HRSA Electronic Handbooks (EAB). To ensure the appropriate steps are taken to submit for your award, HRSA has laid out specific components to follow under Required H8F Awards Submission.
The six components for submission include the following:
Upload the SF-424A Budget Information Form

.

Upload a Detailed Budget Narrative

.

Submit Federal Object Class Categories (FOCC) Form

.

Include a Project Overview Form

.

Complete Equipment List Form if using H8F funds for

equipment.

Provide additional minor A/R information for each site-specific minor A/R project if

applicable.

Reporting for Community Health Centers Awarded
The Community Health Centers will need to submit quarterly progress reports for details on how the H8F funding is used. From these progress reports, the Uniform Data System (UDS) and other data sources will be used to assess the outcomes. Further information on health center reporting will be updated accordingly on the H8F technical assistance website.
Resources:
Health Resources and Services Administration
National-Strategy-for-the-COVID-19-Response-and-Pandemic-Preparedness