With the administration of millions of doses of the COVID-19 Vaccines across the world, we have inevitably seen a corresponding increase in vaccine scams. With the vaccine distribution information and guidelines changing day to day and state to state, it can be difficult to identify what is true and what is false.
In this article we will discuss seven pre- and post-vaccine scams to be aware of to help prevent scam artists from taking advantage of your patients' personal information.
Seven Pre-Vaccine Scam Alerts - Targeting Your Patients' Money and Personal Information
1. SCAM - They're asked to pay for your vaccine.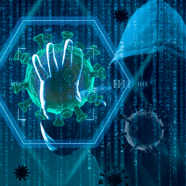 Healthcare providers will not ask patients to pay for the vaccine when it's their turn. It is best to educate your patients, that they should only receive a COVID-19 vaccine from an authorized vaccination site, such as a hospital, pharmacy, or mass-vaccine site such as a sports arena. They should not ask for any type of payment.
2. SCAM – They're told to pay to have the vaccine shipped to them.
Vaccine distributers are NOT shipping vaccines to individuals, only to the authorized vaccination sites. Visit the Centers for Disease Control and Prevention (CDC) or your state health department for information on where patients can find a vaccination site convenient to them.
3. SCAM – They're asked to verify patient information through unverified sources like text messages.
If they receive random text messages from unknown numbers asking to confirm details about their vaccination appointment by clicking a link, know that this could be a scam. Have them call the location where they are scheduled for the appointment to ask if they are sending text messages and if not, stress to not click on links – especially from messages they weren't expecting.
4. SCAM – They're told to pay to put their name on waiting list.
The local health department or vaccination site will not reach out to patients to ask for payment to be added to a waiting list.
5. SCAM – They're offered access before others by paying a fee.
Receiving notification of early access to the vaccine may be enticing, however no health department or vaccination site will be offering this or asking patients to pay a fee.
6. SCAM – They're asked to take additional tests before they receive the vaccine.
Fraudsters may send out messages warning that an antibody or COVID-19 test will need to be taken before receiving the vaccine.
7. SCAM – They're asked to take a limited-time survey and in return offered a free reward.
Rewards are not associated with the COVID-19 vaccine. If your patients receive a survey asking for personal information such as your social security, bank account number, etc... advise them to ignore.
---
Post-Vaccine Scammers Lurk Around Every Corner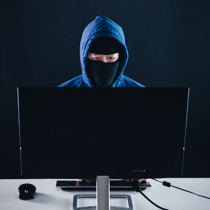 Now that we've discussed pre-vaccine scams, did you know that health departments and consumer protection agencies are now warning about post-vaccine scams? Scammers may call, text, or email individuals pretending to be health care workers or drug companies conducting post-vaccine evaluations or surveys. This intent may sound innocent but is very deceiving and the results could be devastating to the innocent.
These surveys or evaluations are an attempt to collect personal information, credit card information, or plant a malicious virus after clicking on specific information. Not all surveys or evaluations are the product of scammers. Some health facilities may give patients follow up information after their vaccine, but this survey or evaluation should be given to specifically at the appointment.
Sharing Sense of Accomplishment on Social Platforms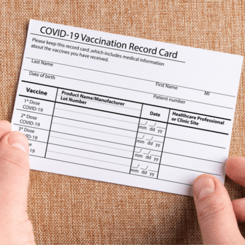 After your patients receive the final vaccine, an individual might feel a sense of accomplishment. With this, they may make it publicly known that they are fully vaccinated and display their vaccine card on social platforms. The personal information on the card may not seem like a lot of important information, but the fact is, scammers believe this is a treasure trove of information. Remember, advise your patients that if they decide to publicly post information about getting vaccinated, remove any personal information from the card. If they have already posted their vaccination card, have them consider removing it to help avoid a sophisticated personal attack. Remember, warn others of these potential threats so we can all gain herd immunity against these scammers.
How Can Your Health Center Educate Patients of COVID-19 Scams?
Stay connected to stay informed. Consider subscribing to consumer alerts from The Federal Trade Commission (FTC) or stay connected with The Federal Bureau of Investigation (FBI) to receive current investigative information or new alerts right to your mailbox.
Share the information you receive with your patients. The FBI has created a flyer that may be helpful to post in waiting rooms or even hand out during the vaccination appointment. It is recommended to inform patients to always be vigilant when it comes to the COVID-19 vaccine and their personal information. Make sure they know to contact you, their provider, for facts about their vaccine, rather than interact solely with the unknown source from a call, text, or email.
If you need to report fraud, visit the FTCs' Report to Help Fraud or the tip line at the FBI.
As a healthcare worker, these seven types of scams may have already circulated through your health center and may be recognizable to you. As a patient, these scams may not be as noticeable, so it is important that health centers educate patients as much as possible on this scary topic.